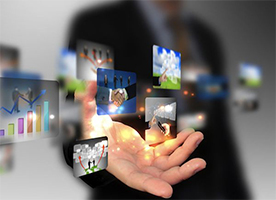 There is a reason Professional Answering Service is able to claim 50+ years of experience in the telephone answering service business—and that reason is flexibility. Telephone answering service is not a one-size-fits-all type of business. Our focus is not on ourselves, but on our customers' prescribed needs. We keep an open ear to client values, goals, and concerns, and will work tirelessly to exceed your expectations. The end result will be a demonstrable improvement in your business operations and successes through a stronger connection to your customer base.
Exceptional Customer Service
Our emphasis on customer service sets us apart from the competition. We believe great customer service begins long before the first online customer chat session or phone call. It starts with hiring the right people for the job. Our business and medical answering services professionals excel at what they do.
We go the extra mile to ensure that our business answering service professionals are:
Friendly, patient and empathetic
Able to assess situations quickly and accurately
Experienced with customer service
Comfortable with communication technology, including the finer points of call transfers, live chat, and message taking services
Effective interpersonal communicators
These traits, combined with nuanced training, makes for skilled telephone answering service professionals who will be an excellent extension of your established team.
To learn more about our many options, including live chat support, virtual reception, and 24-hour answering service, call or email Professional Answering Service today. We serve business owners in industries of all types, located in Newport News, Hampton Roads, Harrisonburg, and beyond.