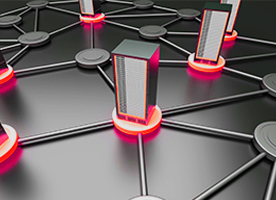 Nowadays, there is no such thing as a "normal" business schedule. The nature of some professions, plus the simple fact that we live in a nonstop, fast-paced society, means companies and customers are often interacting around the clock. So, what does this mean for your Newport News business?
At first, having constant contact with customers might seem like a quick way to become swamped with orders and overwhelmed by details. It doesn't have to. You can serve your customers around the clock and still maintain order at the office—with the help of a virtual receptionist from Professional Answering Service! Call now to learn more!
What Is a Virtual Receptionist?
The phrase "virtual receptionist" sounds futuristic; however, it's actually pretty simple. Virtual reception services include all of the duties performed by a traditional, on-site receptionist, except these services are completed by representatives from Professional Answering Service. With our help, you can have a live receptionist available 24 hours a day, 7 days a week. Some of the duties our remote receptionist can perform include:
Answering calls in accordance with specific instructions
Screening callers and passing them to you only when you want to take them
Providing general information to answer customer queries
Setting appointments
Relaying information and messages
Processing orders
Providing after-hours support during weekends and holidays
And much more!
At Professional Answering Service, we provide our virtual office service representatives with industry-specific training to ensure that your office is covered by individuals who have everything they need to help your customers. Our employees are fully screened, and have proven experience with reception services. To the outsider, it will seem as though the phone is being answered by one of your company employees. Not only can our virtual office service help you keep your phone lines covered in your absence—it can also assist you during traditional office hours so you can keep your mind on your most pressing projects instead of on the ringing phone.
Professional Answering Service has been providing Newport News, Hampton Roads, and surrounding locales with superior virtual reception and other communication services since 1968. Over the years, we've provided countless customers with exceptional service at an excellent value. To learn more about how virtual reception services can support your business needs, call or email today!